Estes Excavating Inc.
Since 1974, Estes Excavation Inc. has proudly provided site prep services to developers throughout Jeffersonville, IN. We're your experienced service provider for excavation, demolition and land clearing, bringing unparalleled expertise and a dedication to quality to every jobsite. Call us today for an estimate on service.
Learn more
Expert Excavation and Site Prep Services in Jeffersonville, IN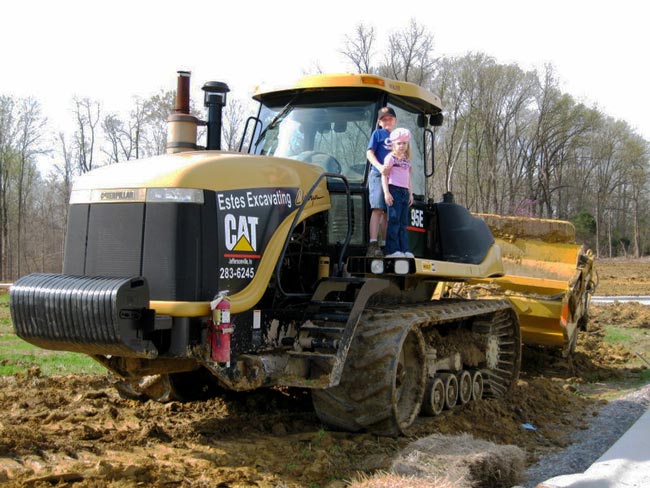 Before you can pour, pave or get to work building your commercial construction project, you'll need to make sure the site is prepped and ready for development. Estes Excavation Inc. is your partner in this initial stage, providing you with a full range of site prep services that include land clearing, grading, demolition, excavation and more. We're proud to be a full-service excavator in Jeffersonville, IN, bringing you one step closer to the building phase of your project. We operate quickly and strive to do every job to the fullest, ensuring your project starts out on-time, without budget and ready to move forward without setbacks.
Whether you're clearing large acreages of trees or you're looking for a demolition company in Jeffersonville, IN to tear down an old development, the answer is Estes Excavation Inc. Our thorough approach to site prep means we're working with you to achieve the results you need—not just moving earth around. Our friendly, knowledgeable staff will gladly consult with you about your development plans, and can recommend the quickest course of action for site prep. Moreover, we can even assist with erosion control and debris removal. Take a look at why we're consistently chosen by developers when it comes time to prep a site:
Our business is fully-licensed and –insured, for your peace of mind.
We're a family-owned and –operated business with more than 40 years of experience!
We're also a proud veteran-owned and -operated business.
We leave every jobsite looking better than we found it and provide full cleanup services.
We take pride in doing every job to the fullest. We never do anything halfway!
Proudly offering excavation services and demolition services to the following areas:
Jeffersonville, IN
Clarksville, IN
New Albany, IN
Floyds Knobs, IN
Scottsburg, IN
Henryville, IN
Memphis, IN
Charlestown, IN
Greenville, IN
Lanesville, IN
Georgetown, IN
Clark County, IN
Floyd County, IN
Harrison County, IN
Scott County, IN
New Washington, IN
Sellersburg, IN
Get a Quote on Excavating Today
Looking for a reliable company to assist you with site prep? Get in touch with us today for more information about our scope of capabilities and for an estimate on service.
Contact us